Dear Players,
We have released a new version of the A3 Mania Updater. Following are the new changes.
Fixed an issue wherein the Checksum verification of certain files may fail at random times.
Client update and Full Check starts much faster now.
Fixed issues with certain ISPs who cache download files which caused old files to get downloaded.
Fixed few minor errors and improved performance.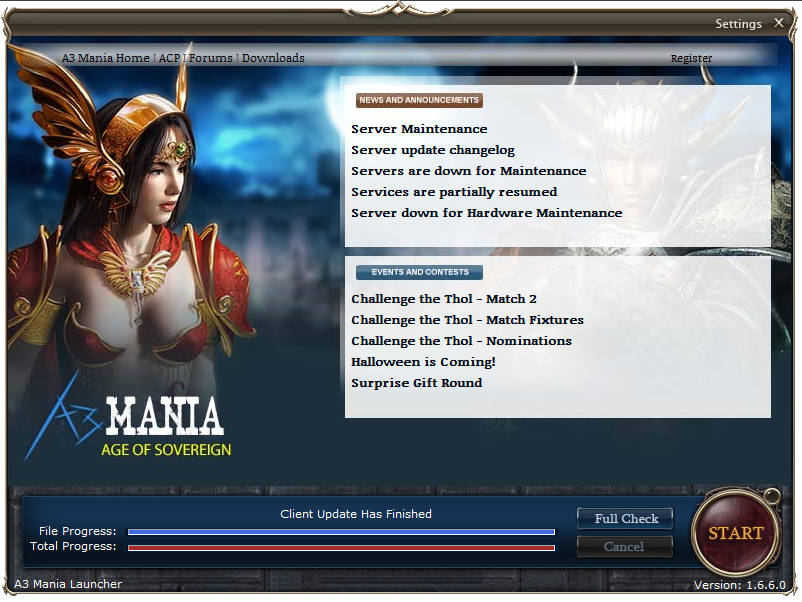 Download from the link below.
http://www.a3mania.com/client/A3Installer.exe
The updater is packed in an Installer, which will install the client directly to the install location.
Please let us know if there are any issues or if you face any bugs.
Thank you.
- A3 Mania Dev Team.