A3 Mania Administrator

Posts: 1949
Joined: Sat Sep 13, 2008 12:47 am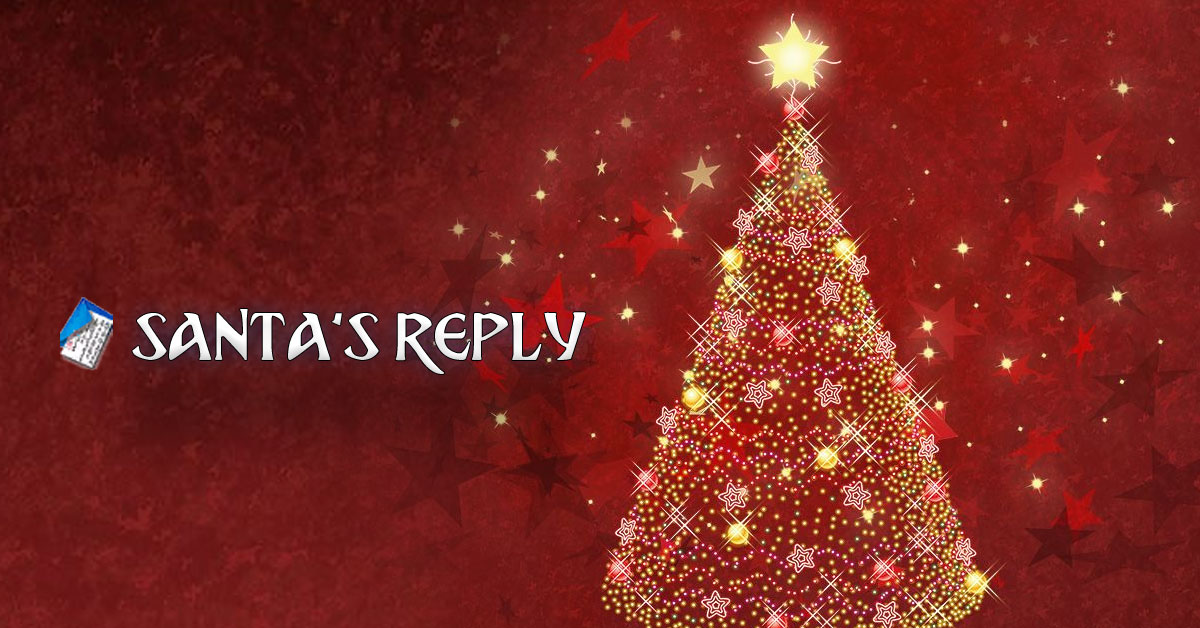 [GM]Blade
A3 Mania GameMaster
A3 Mania Administrator

Posts: 1949
Joined: Sat Sep 13, 2008 12:47 am
Santa has arrived at Hellmarsh and is reading your letters to him. Be sure to leave a letter at the Christmas Tree to win a GIft!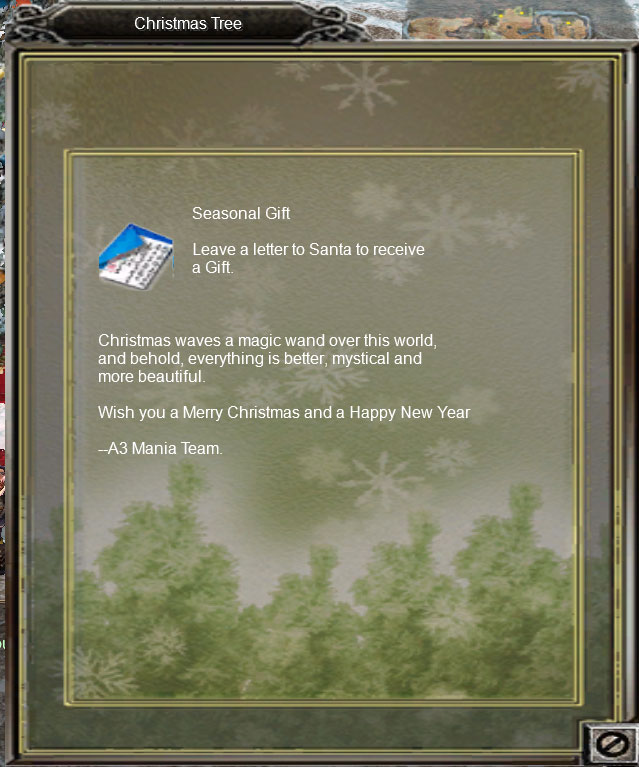 You can claim 1 gift per person.
Cooldown on the gift claim will reset based on your online activity. The more you are online and active, the faster you can claim more gifts.
Gifts consist of valuable items.
Event will end on

1st January 2023

midnight. Be sure to collect as many gifts as you can.
[GM]Blade
A3 Mania GameMaster
Wimos

Posts: 222
Joined: Sat Jan 26, 2013 12:26 pm
Merry Christmas
Char
Name
Is

=
Aargon (RB"12 165")

Char
Name
Is =
Golden Fox
(RB"12 165")

Char
Name
Is =
Rajputbhai (RB"12 165")

IGKH = Cobra Gang